"A fire broke out backstage in a theatre. The clown came out to warn the public; they thought it was a joke and applauded. He repeated it; the acclaim was even greater."

S.Kierkegaard
collaborators
CONCEPT/CREATION/DIRECTION: Suzana Phialas
PERFORMANCE CO-CREATION:
Elena Gavriel
Rania Glymitsa
Arianna Marcoulides
Eleana Alexandrou
VIDEO ARTIST: Pavlos Vrionides
LIGHT DESIGN: Vasilis Petinaris
DRAMATURGY: Fotini Perdikaki
MUSIC DESIGN: Kalaqs
SOUND ENGINEERING: Nicolas Petrou
LIGHT DESIGNER ASSISTANT: Orfeas Pitsillides
COSTUME CONSULTANT: Andreas Antoniou
MAKEUP: Anna Agathokleous
PRODUCTION MANAGER: Anastazia Anastasiou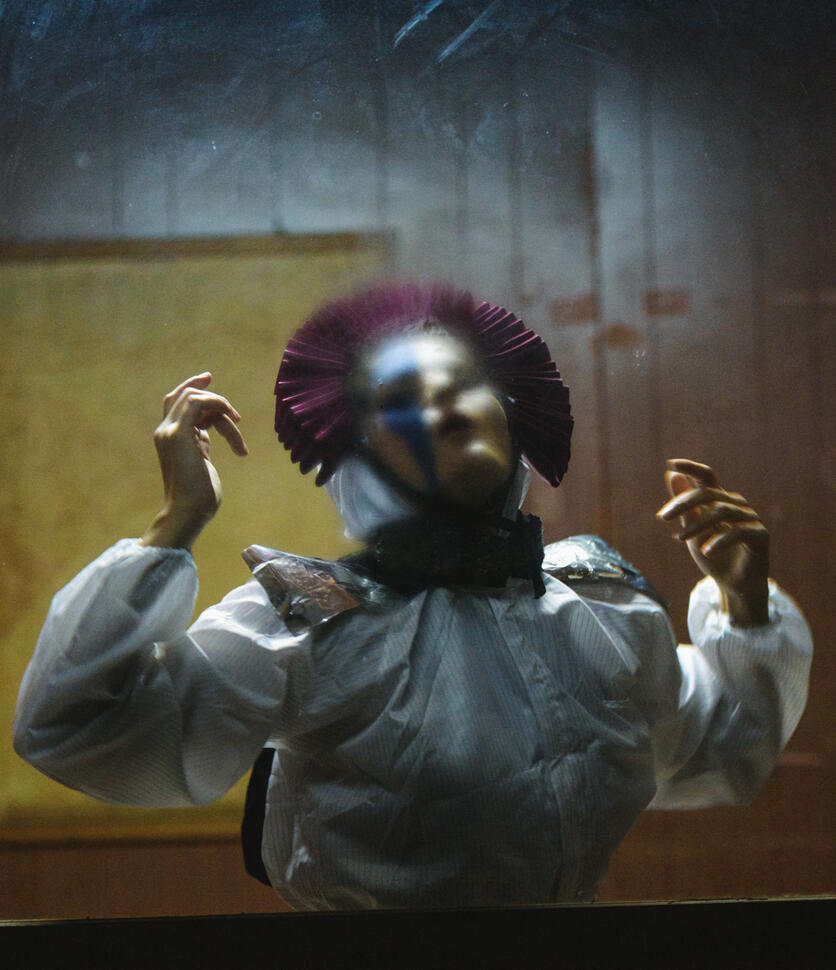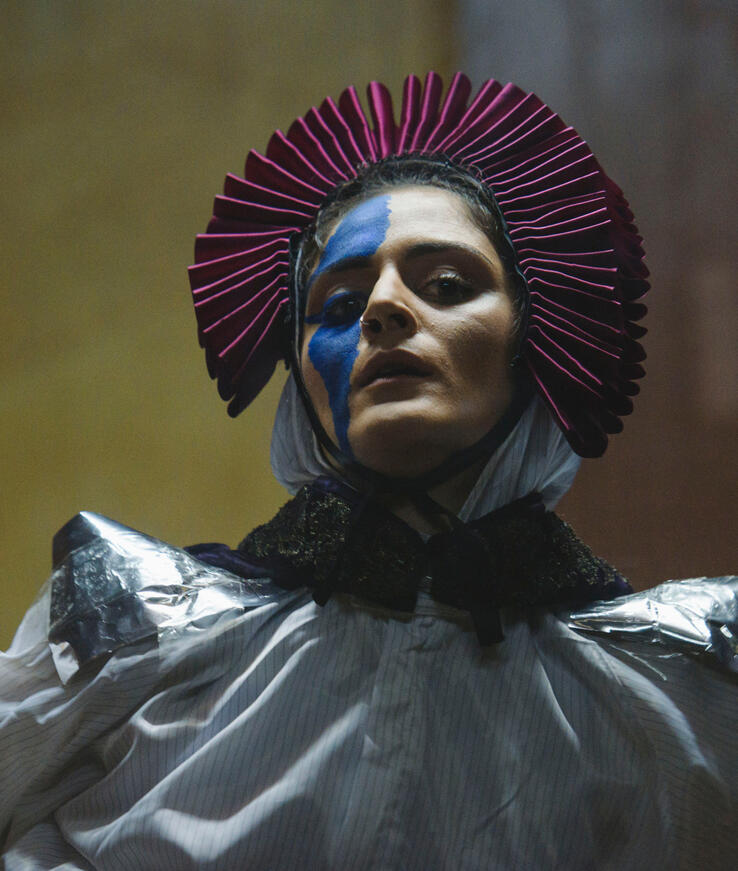 anon research
This work began in 2018 as a research in algorithms and the history of the Internet from its birth to today's massive adoption. My focus was based on researching and understanding the whole spectrum of digital technologies and digital culture and developing experimental works since 2018. The current work considers the murky relationship between humans and technology, data collection, surveillance, complex algorithms and automations which we don't understand and which influence our online experience and behavior.

The initial idea and motive for ANON came along when I learned about China's Social Credit System; a governmental initiative announced in 2014 where each citizen's behavior is monitored via facial recognition camera systems and other surveillance technology all over China. A person's "social score" can move up and down depending on their everyday behavior. According to one's score, people can be rewarded, punished, or shamed in public. Low score citizens are considered "untrustworthy" and penalties can include loss or denial of employment, educational opportunities, and the ability to travel.
acknowledgements
Created within the framework of TERPSICHORI programme. Ministry of Education Culture, Sports and Youth of Cyprus.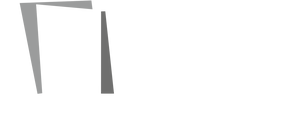 CC BY-NC-ND | Suzana Phialas
worldwide copyright free license to copy and redistribute the material
share. Remix, rework, recreate. This only works if we all take part.
create. Art only exists because of other art, so go make something.